Summary
Under the mission of "Turning encounters into innovation," the Group is developing services tied to solving various issues that companies and business people face, such as business card management, by using new approaches that combine "technology and data-input-based business card digitization systems" with "cloud software."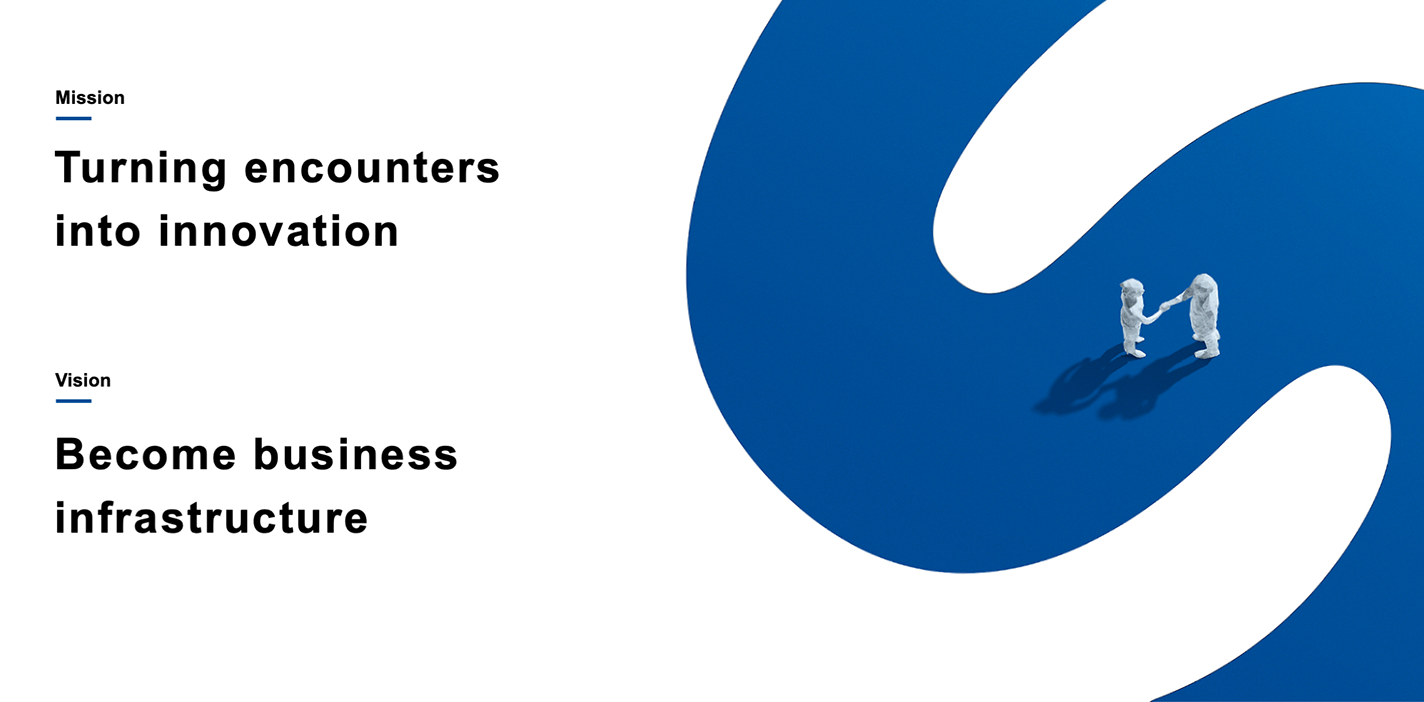 The Sansan Group operates the Sansan Business, which provides "Sansan," a B2B cloud-based business card management service that enables users to digitize business cards in order to visualize and share the networks between individuals, and the Eight Business, which operates "Eight": Your Business Card Management App that incorporates a system of social networking services and changes business cards into a business network. In addition, the DSOC (Data Strategy & Operation Center), which serves as Data Integration Division, takes on the job of digitizing business cards as both business's shared infrastructure. The DSOC continues to pursue new technology development and improvement in data-input operations.
The Sansan and Eight Businesses that the Group provides are services used by many companies and business people and are based on a basic business need of business card management, and the data and information collected form the backbone of those services. Therefore, we believe that there is high potential for syncing with other services and databases and that all the requirements are there for a business platform. Accordingly, by increasing the value of these two businesses as a business platform, we believe they have the special characteristic of providing easy access to various business opportunities.