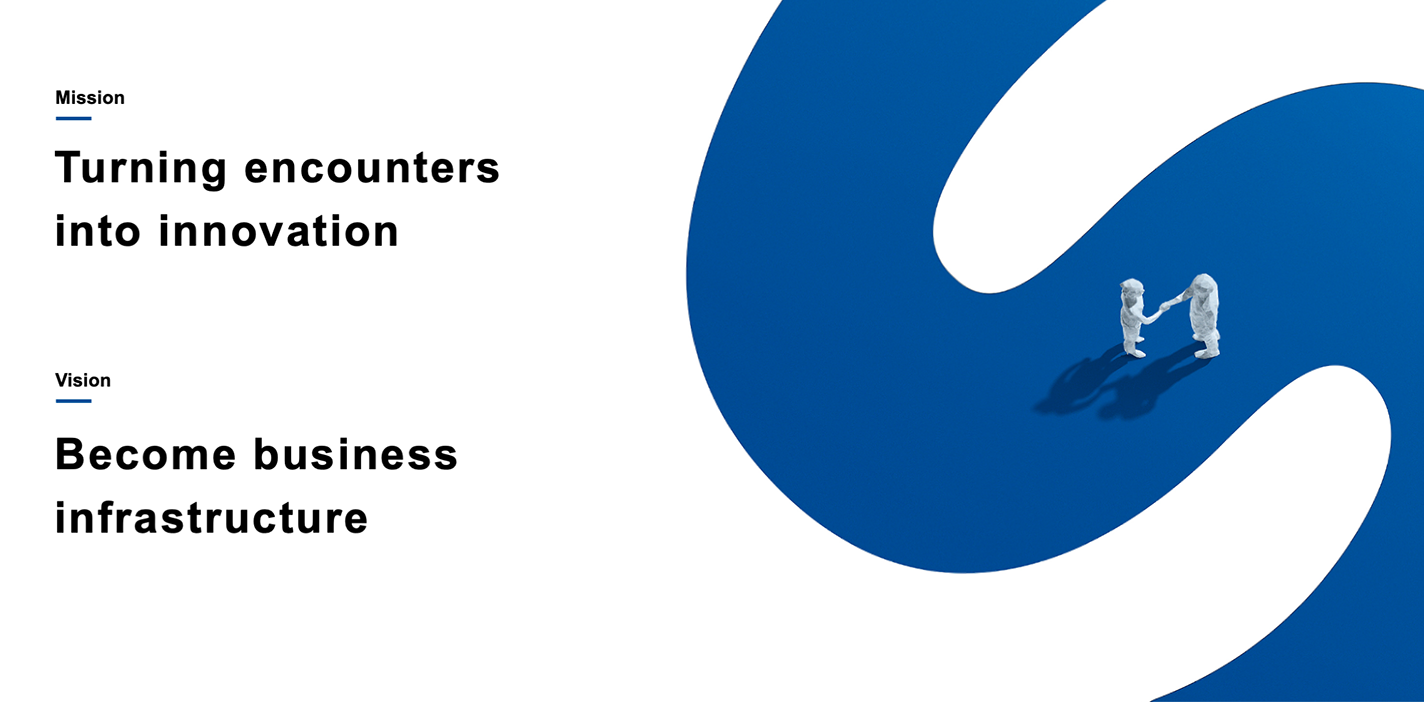 Under the mission of Turning encounters into innovation, we have adopted the vision of becoming business infrastructure. Against the background of these corporate philosophies, the Group is developing services tied to solving various issues that companies and business people face by using new approaches that combine technology and data-input-based analog information digitization systems with cloud software.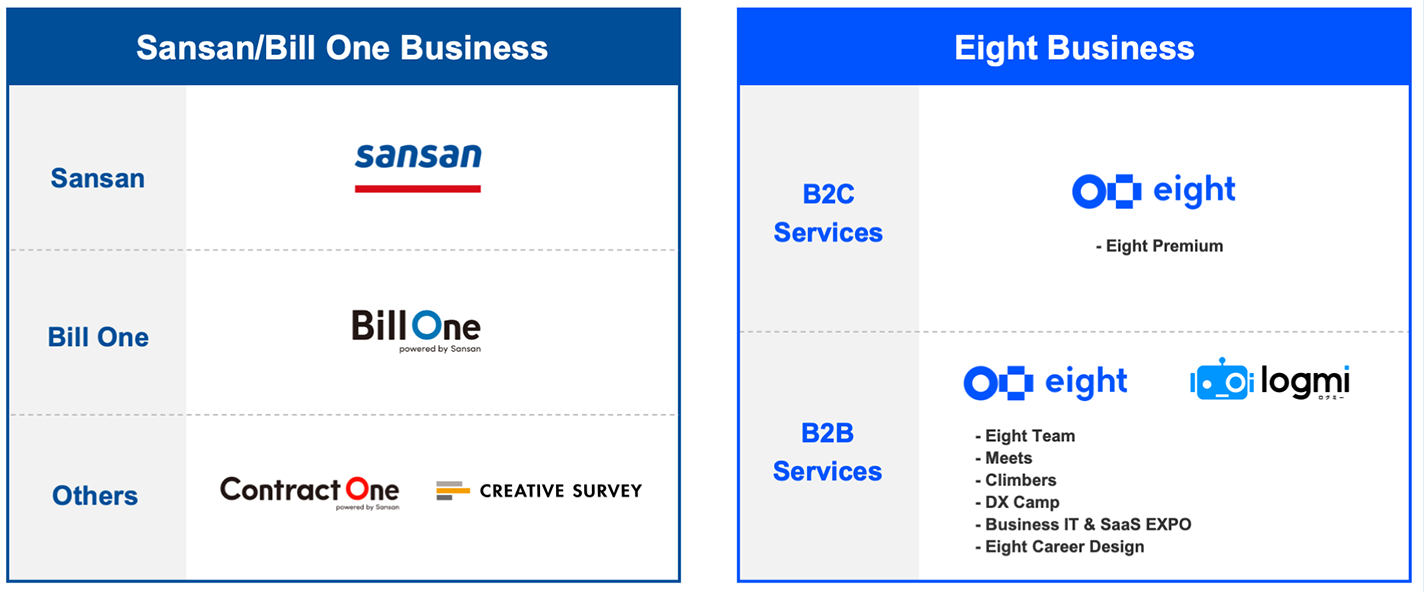 * The few other services not included in reportable segments are recorded in "Others," while elimination of intra-company transactions (sales), and costs not allocated to segments are recorded in "Adjustments."
** Services provided by CREATIVE SURVEY INC., a consolidated subsidiary
*** Services provided by logmi, Inc., a consolidated subsidiary
Sansan Group's two reportable segments are the Sansan/Bill One Business segment, which includes the service for sales DX(Digital Transformation), Sansan, the online invoice receiving solution Bill One, and the contract DX solution Contract One, together with the Eight Business segment that includes the contact and career management app Eight, and transcription media services provided by logmi, Inc. The Engineering Division functions as shared infrastructure for both businesses, conducting research and development on technologies to digitize analog information and other data-related R&D, as well as product development. This division also continuously pursues development of new technologies, and improvements in data input operations.