Summary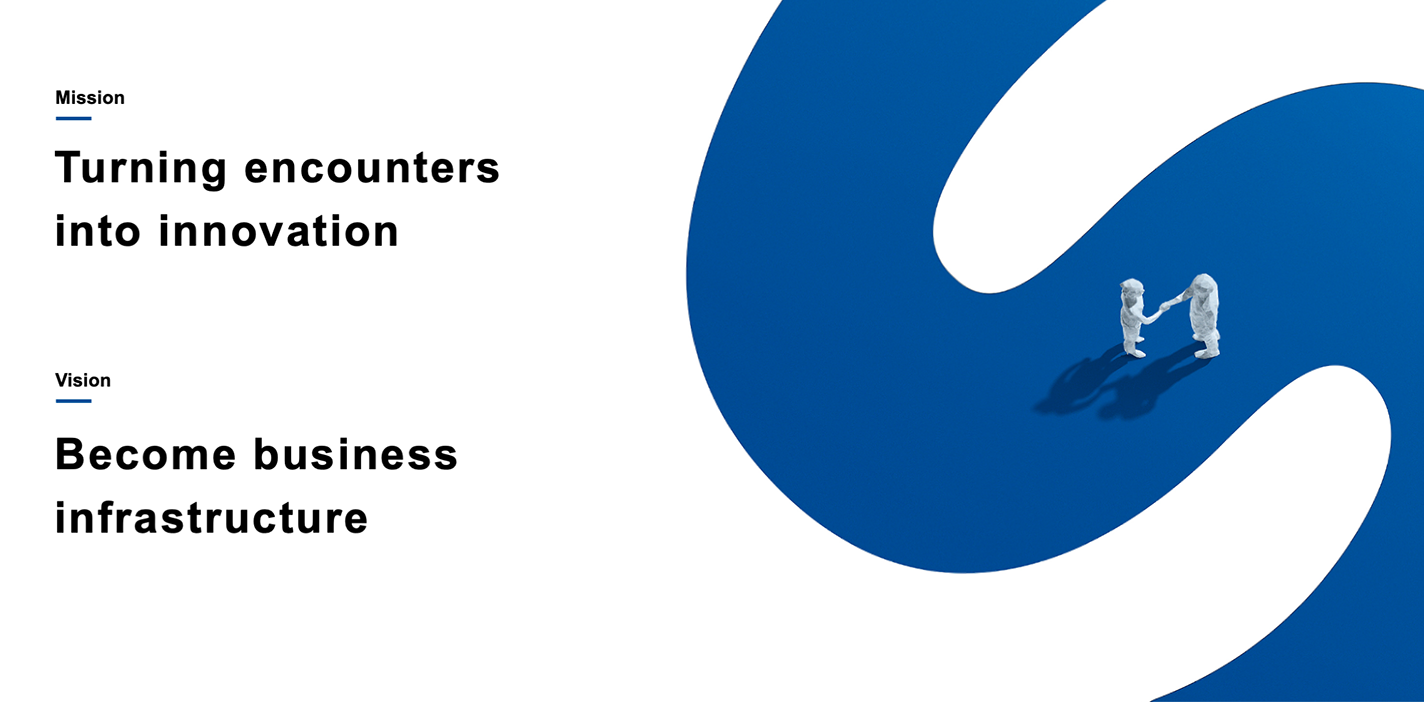 Under the mission of "Turning encounters into innovation," we have adopted the vision of becoming business infrastructure. Against the background of these corporate philosophies, the Group is developing services tied to solving various issues that companies and business people face, such as business card management, by using new approaches that combine "technology and data-input-based business card digitization systems" with "cloud software."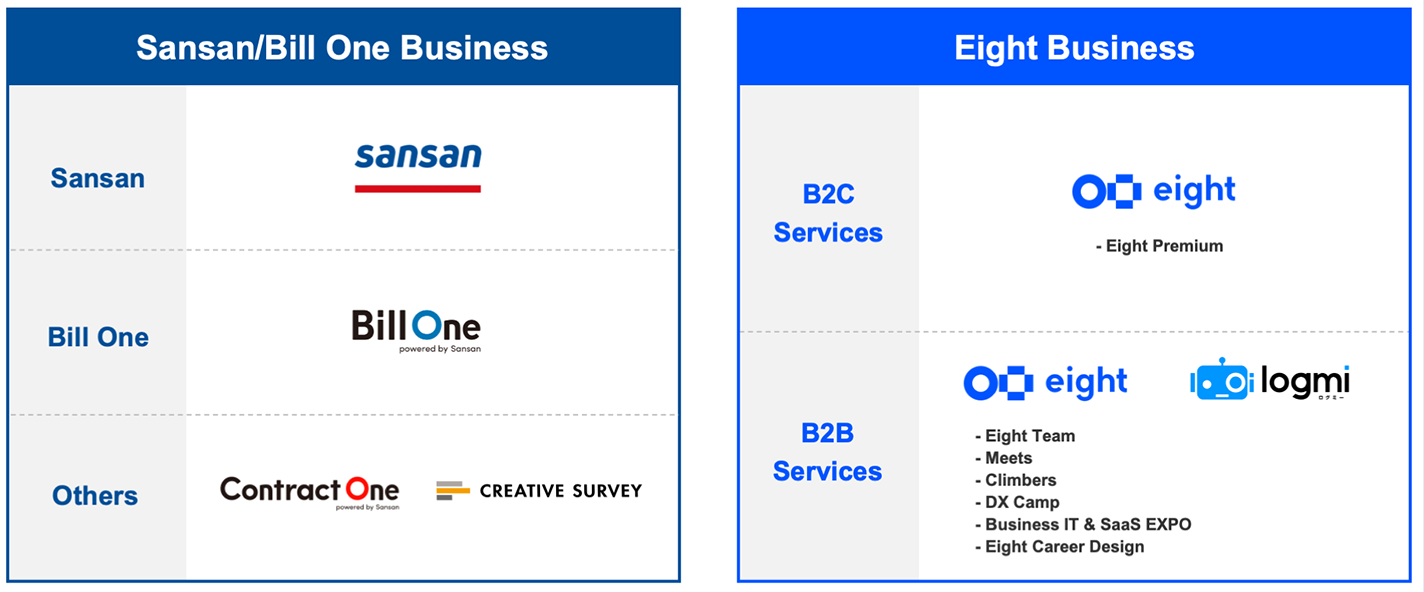 * Net sales and part of cost of sales related to the online invoice receiving solution "Bill One" are allocated to each segment based on internally established rules, while the rest of cost of sales and all SG&A expenses are recorded as corporate expenses that are not allocated to each segment
** "Latest trends in business card management services and sales services [SFA/CRM/online business card exchange]," December 2020, Seed Planning, Inc.
*** "Average number of monthly active users, domestic business SNS apps, January–December 2020 (App Store + Google Play)," January 2021, App Annie research
The Sansan Group operates the Sansan Business, which provides "Sansan," a B2B cloud-based business card management service that enables users to digitize business cards in order to visualize and share the networks between individuals, and the Eight Business, which operates "Eight": Your Business Card Management App that incorporates a system of social networking services and changes business cards into a business network. In addition, the DSOC (Data Strategy & Operation Center), which serves as Data management organization, takes on the job of digitizing business cards as both business's shared infrastructure. The DSOC continues to pursue new technology development and improvement in data-input operations. We are also deploying our technology in the invoice field to develop "Bill One," a service that receives invoices via the cloud.