Our services, such as Sansan, Bill One and Contract One, digitize analog information via a combination of AI technology, evolving through machine learning, and manual input by human operators.
Though automated digitization technology using optical character recognition (OCR) is now commonplace, no OCR systems have been able to achieve 99.9% accuracy. This creates the need for manual cleanup in the processing.
We have established a workflow for digitizing large volumes of analog information quickly and at low cost through our research in AI for increasing accuracy of data entry. This works together with a system of several thousand operators both in Japan and overseas.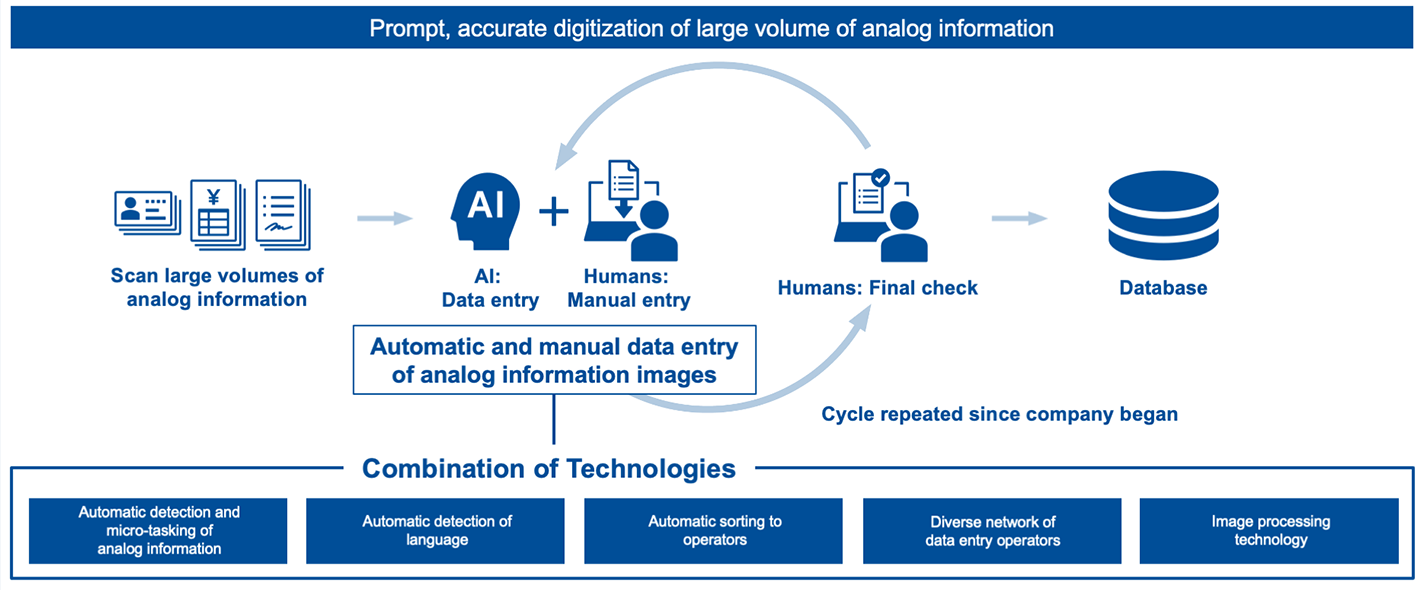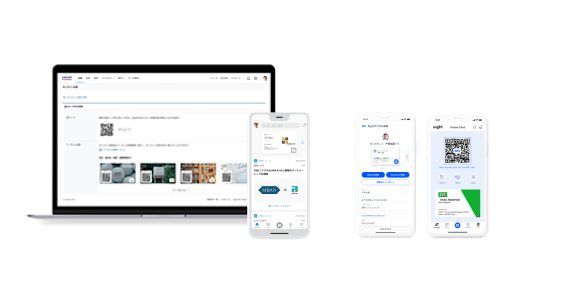 Since its founding in 2007, Sansan created its own market for business card and contact management services for companies. We remain a pioneer and a leader in this market, with an 81.6% share.* We have continued to improve convenience and expand functions based on unique ideas and user feedback.
We are now moving beyond the contact management function to develop Sansan as a business platform that every employee in a company can use, and realizing a user interface/user experience (UI/UX) that enables use of a range of functions that efficiently utilize contact and customer information.
* Latest Trends in Business Card Management Services in Sales Support DX 2023 (December 2022, Seed Planning, Inc. survey, in Japanese)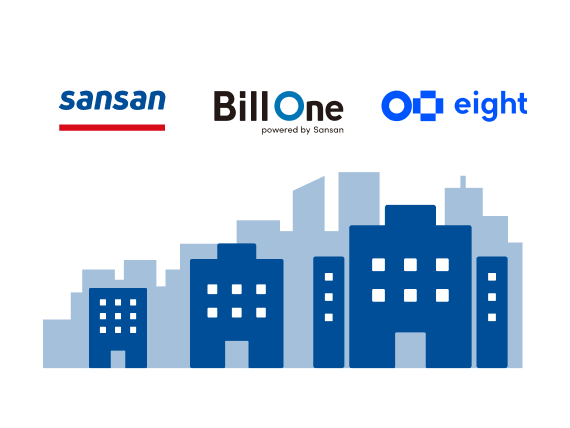 Sansan initially was used mainly by small- and medium-sized businesses Then as we focused on marketing, Sansan's use by large enterprises gradually expanded. We have built a solid customer base by advancing implementations at financial institutions, wherein society demands higher levels of security, together with other initiatives.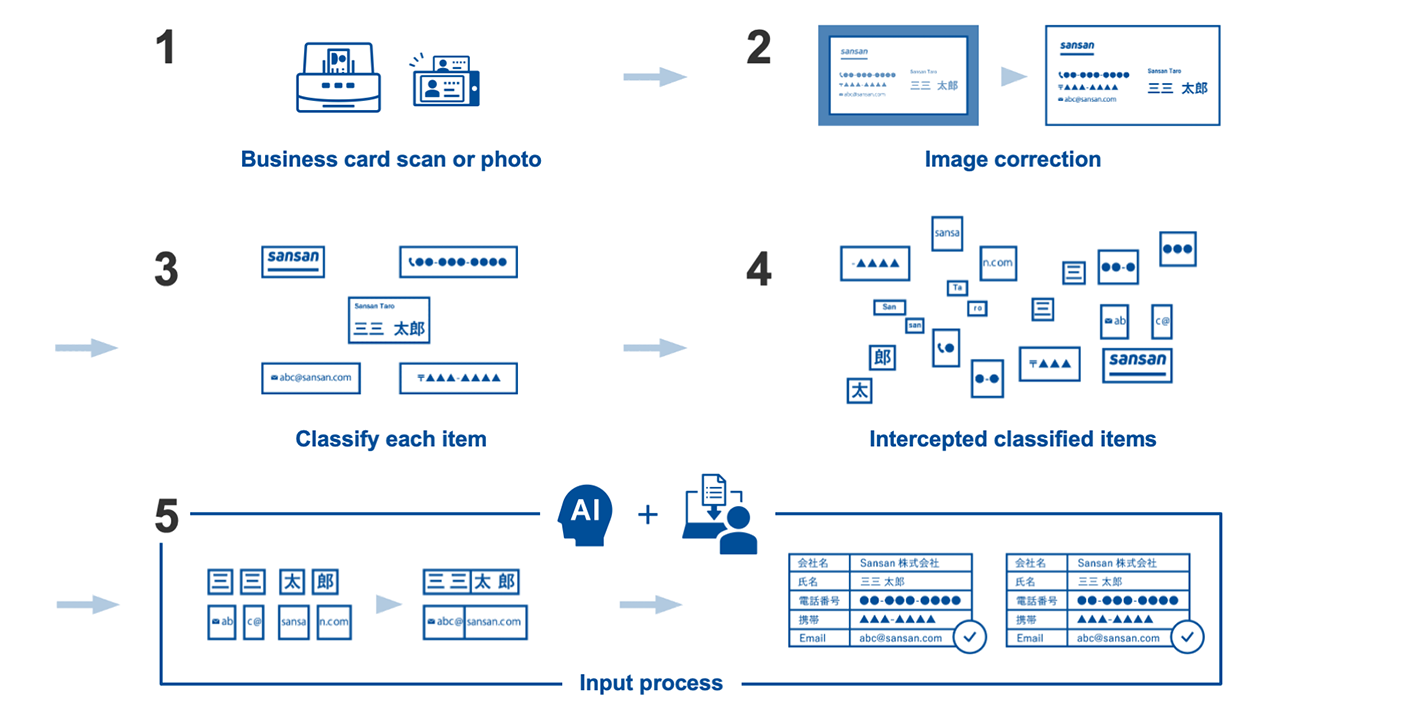 1. Business card scan or photo
When the user scans or takes a photo of a business card with the Sansan dedicated scanner or Mobile App, we receive the image.
2. Image correction
Our proprietary technology processes the image background. Characters are processed into a readable state through image correction by means such as increasing contrast for greater readability.
3. Classify each item
Our fully automated process then classifies each item within clusters of characters, such as by personal first and last name, company name, job title, email, and company logo.
4. Intercepted classified items
To maintain a high level of information security, images containing names, phone numbers, email addresses, and other identifying information are intercepted and treated until they can no longer be used as information.
5. Input process
・Automatic input by machine
Each intercepted item is automatically entered via machine processing. Items that cannot be input automatically by machine undergo manual input.
・Manual input
In the input process, two or more human operators input the same image to prevent input mistakes. This input process is performed until the results match, which improves digitization accuracy. Several thousand operators in Japan and overseas work on manual entry, realizing a workflow that rapidly digitizes large volumes of business cards.
・Complete input data using AI
Manual input errors can occur, so after we aggregate the divided data in one card's information, we apply deep-learning AI to enhance digitization accuracy. We continue to conduct our own research on digitization accuracy and apply AI to determine language, extract company logos, and determine facial photos to accommodate precise processing of all card designs and formats.