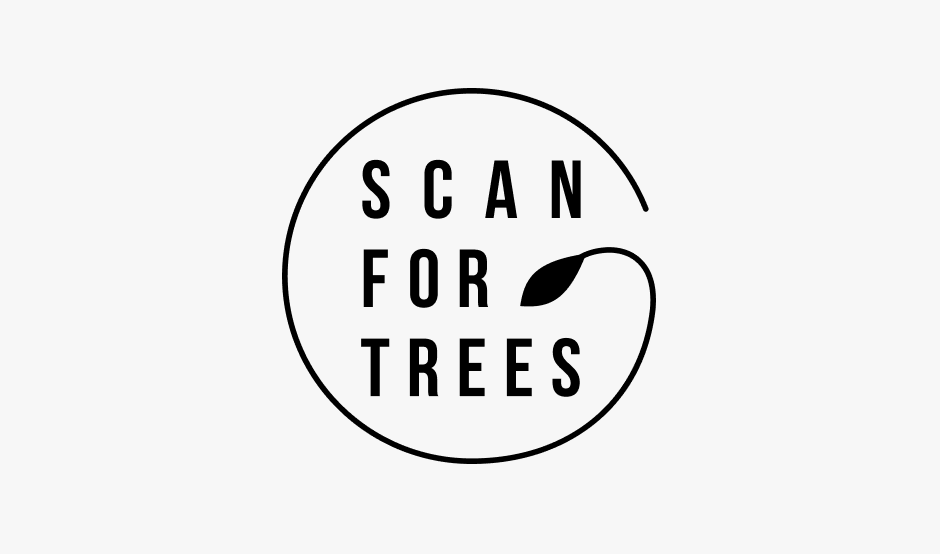 When the total number of items digitized by Sansan, Bill One, and Contract One equals the paper produced from one tree, we plant a tree. Through this initiative, use of Sansan services reinforces the forests, water, and the overall natural environment.
With regard to climate change issues, the Sansan Group ascertains and oversees business risks and opportunities under an appropriate system.In raising our ability to respond to issues, we are aiming, for example, for stable economic development and securing the foundation of living and see this as an extremely important initiative in advancing the transition to a low-carbon economy and, by extension, a decarbonized society.Based on this idea, the Company has expressed its support for the recommendations published by the Task Force on Climate-relatedFinancial Disclosures (TCFD) and makes disclosures based on this framework as follows.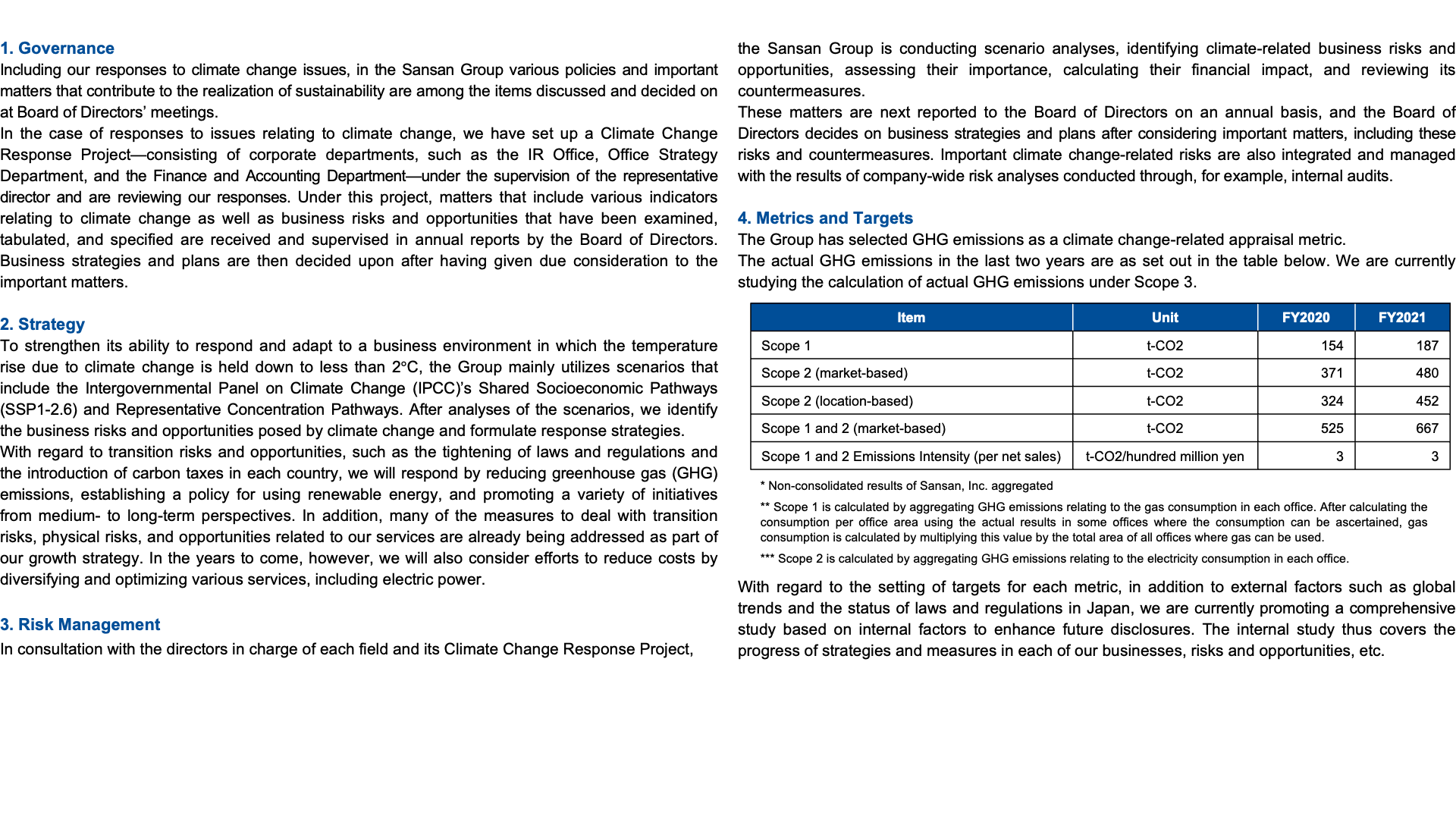 The content of specific risks and opportunities identified under the scenario analyses, financial impacts, countermeasures and other information is as set out in the tables below.The present 2030 is set as the medium-term analysis period and up to and including 2050 as the long-term analysis period, both of which cover all businesses of the Sansan Group.